Fair Funding For All
We recognise that parents are keen to support all schools over the issue of funding which has recently been in the media. If this is of interest to you, the following information may be helpful.
https://www.youtube.com/watch?v=5QNjDo0HDOU
Check out the website at www.fairfundingforallschools.org - there's plenty of actions parents or carers can take: sign and share the petition, use the guide and model answers to respond to the government's consultation on the new school funding formula, download letters to MPs and media.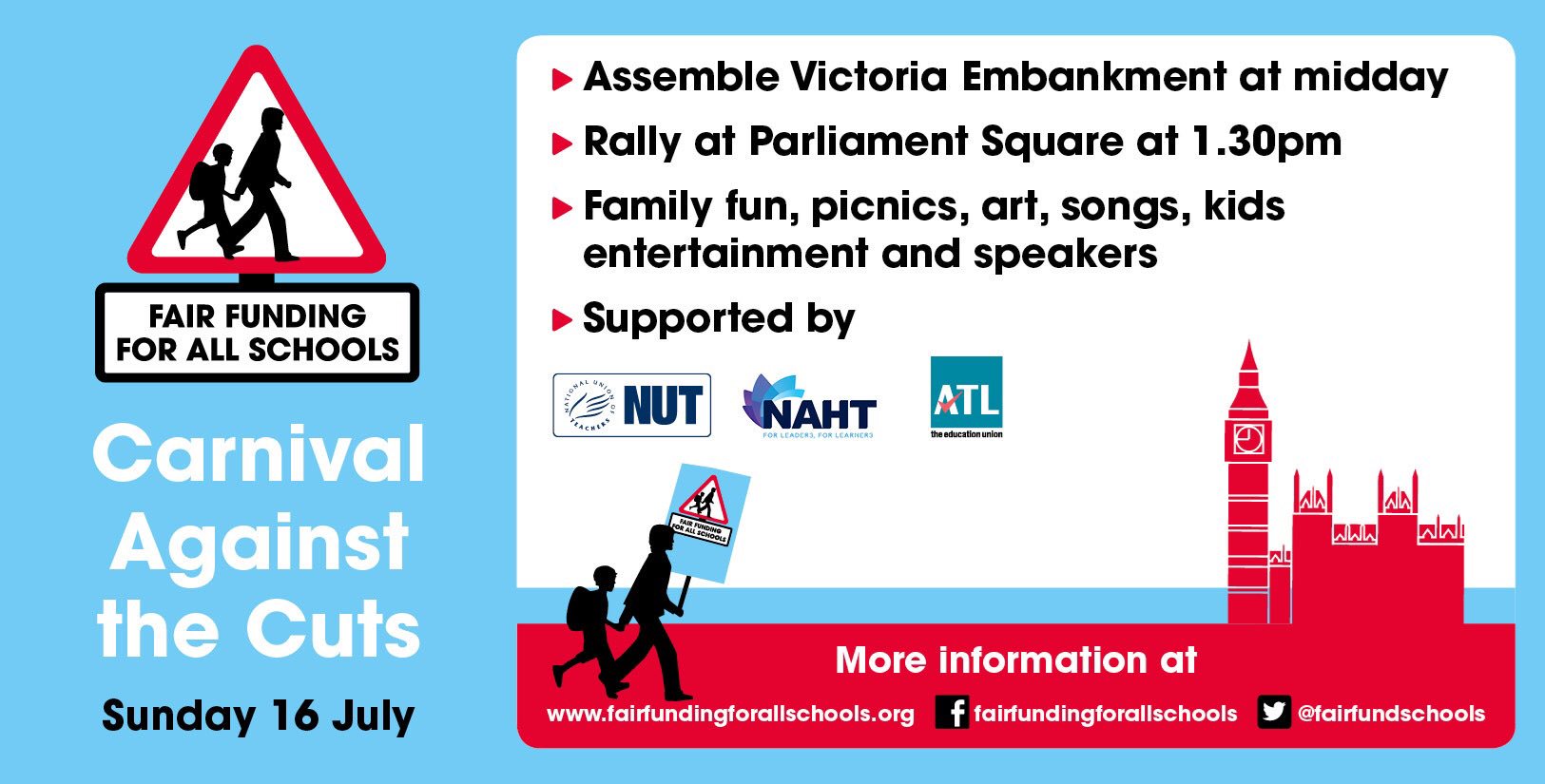 email: info@fairfundingforallschools.org
web: www.fairfundingforallschools.org
twitter: @fairfundschools
facebook: fairfundingforallschools
We also had a response from the DFE following a number of our parents and staff writing to various agencies regarding the proposed funding reforms - this is available in our letters section
Also check out this video: Schools Just Wanna Have Funds from St Aidans School Haringey.
https://vimeo.com/210576551